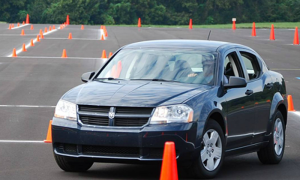 Online Enrollment
Adult Class Instruction
$60/hour (+3% for online payments)

$70/hr for pick-up and drop off within 5 miles radius. (+3% for online payments)

Monday – Sunday
9:00am to 5:00pm
By Appointment Only
Detailed Information
East Hill Driving School offers classes that meet individual needs:
Private driving lessons
Defensive driving lessons
Flexible and convenient hours
Driving lessons designed for nervous adults
DOL Test prep classes: Knowledge test and skill test
Our driving lessons range from beginning to brushing up for the test, and mastering challenging maneuvers
EHDS offers driving classes for foreign students and employees
No experience required to take driving lessons, just come with your instruction permit
Adult Driving School Cost
1 Hour – $60 no pick up                   5 Hours – $300  no pick ups.                 8 Hours – $460  no pick ups.Terms and Conditions:

Each time you drive with us you must carry a valid learner's permit or license otherwise is considered as now show.
Lessons must be cancelled at 24 hours in advance, no shows or late cancellations will be charged as if you took the lesson
Refund is subject to a $20 handling fee
All lessons must be taken within 3 months of payment; there will be no refund unused lessons

I am 18 or older, have read the terms and conditions and will be responsible for the payment of all tuition and fee.
Please call us at (253) 277-3712 or use our online form to get more information or sign up for a driving class.